Nestled deep within the tranquil forests of Western North Carolina, Trails Carolina, a wilderness therapy program, once portrayed itself as a sanctuary for troubled adolescents seeking a path to self-discovery and healing. However, behind the picturesque facade of outdoor adventure and transformative experiences, a grim reality of mistreatment, negligence, and, tragically, death unfolded.
The program's controversial practices and tragic incidents have ignited a fierce debate about the effectiveness and safety of wilderness therapy programs. A deeper examination of Trails Carolina's history uncovers a pattern of shortcomings that led to devastating consequences.
A Troubled Origin
Trails Carolina's troubled beginnings can be traced back to its establishment in 2008. Founded on the premise of utilizing nature's rejuvenating power to aid troubled adolescents, the program swiftly gained popularity among parents seeking alternative treatment options for their struggling children. However, the program's unconventional methods and lack of oversight soon attracted scrutiny from state regulators.
In 2014, the program came under intense scrutiny following the death of 17-year-old Alec Lansing. Lansing, a client of Trails Carolina, wandered away from a group expedition during a hike in the Nantahala National Forest. Despite being informed of his absence, the staff failed to promptly dispatch a search party. Valuable hours passed before they alerted authorities, significantly reducing the chances of finding Lansing alive.
Days later, Lansing's lifeless body was discovered in a remote area near the trail. The investigation revealed that staff members had neglected to follow proper safety protocols, including conducting regular headcounts and providing adequate supervision. This incident highlighted the program's disregard for client safety and its failure to implement basic safety measures.
A Pattern of Abuse
Lansing's death was not an isolated incident. Numerous reports emerged, alleging mistreatment and neglect at Trails Carolina. Former clients recounted stories of enduring harsh punishments, enduring extreme physical conditions, and being deprived of basic necessities.
One former client described experiencing verbal abuse and humiliation from staff members. Another recounted being compelled to hike for hours despite suffering from an injured foot. These accounts painted a disturbing picture of a program that prioritized discipline over well-being, often resorting to punitive measures that further exacerbated clients' emotional distress.
A Questionable Approach to Wilderness Therapy
Wilderness therapy, when executed thoughtfully and responsibly, can be a valuable tool for helping troubled youth. However, the practices employed at Trails Carolina significantly deviated from accepted standards of care.
The program's emphasis on physical exertion and outdoor survival skills often overshadowed the need for emotional support and therapeutic guidance. Clients were pushed to their limits, often without adequate preparation or support, creating a physically and emotionally challenging environment that could exacerbate their existing problems.
A Call for Action
The tragedies and controversies surrounding Trails Carolina's death highlight the need for stricter oversight of wilderness therapy programs. These programs must follow evidence-based practices, prioritize client well-being, and ensure staff receive proper training and supervision. Parents researching such programs should evaluate philosophies, prioritize therapeutic interventions, and be cautious of those focused on physical conditioning and survival skills as primary treatments.
A Legacy of Loss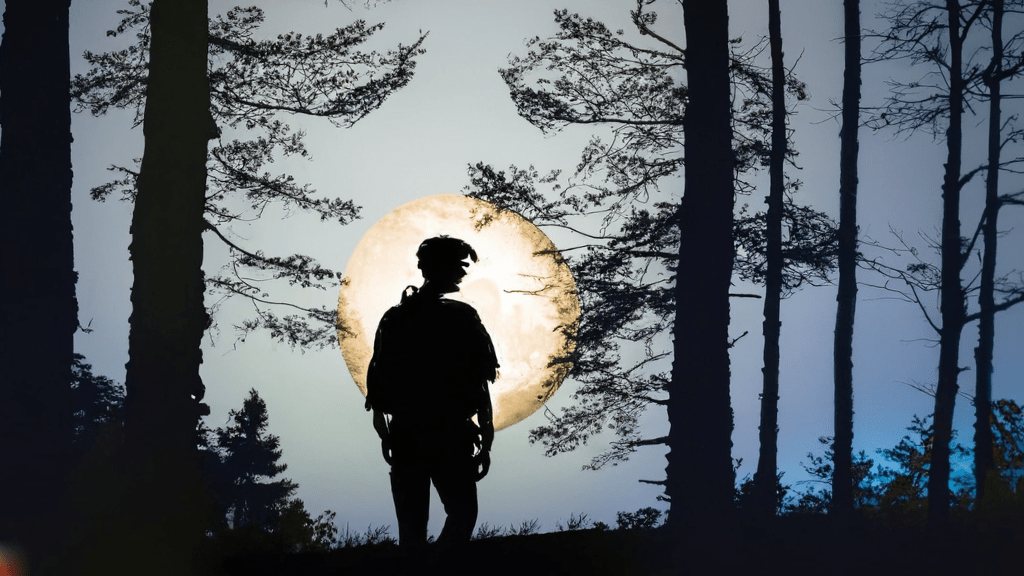 The legacy of Trails Carolina's death serves as a stark reminder of the potential dangers of unregulated and poorly managed wilderness therapy programs. They are demanding increased vigilance, improved standards, and a genuine commitment to ensure the safety and well-being of adolescents entrusted to these programs.
Only through careful scrutiny, responsible practices, and a genuine commitment to the well-being of troubled youth can wilderness therapy fulfill its promise of providing a path to healing and growth. The tragic events at Trails Carolina should not be in vain but serve as a catalyst for positive change in the wilderness therapy industry.
A Closer Look at the Controversy
The controversy surrounding Trails Carolina's death deepened as more tragic incidents and accounts of mistreatment came to light. It became evident that Lansing's death was not an isolated occurrence but part of a more extensive pattern of neglect and abuse.
Former clients and their families stepped forward with harrowing stories that shed light on the program's dark underbelly. In this world, discipline often prioritized well-being, and they subjected clients to extreme conditions and punishments.
A System of Fear and Intimidation
Many former clients shared experiences of verbal abuse and humiliation from staff members. In this environment of fear and intimidation, the system subjected adolescents struggling with emotional and behavioral issues to further trauma. Instead of receiving therapeutic support, they found themselves in an environment that exacerbated their emotional distress.
Neglecting Basic Needs
Some clients detailed instances where the program deprived them of basic necessities, including proper nutrition and hygiene. It was a stark contradiction to the program's mission of healing and transformation, as it often disregarded the fundamental needs of clients.
The Impact on Adolescents
The impact of such mistreatment on the adolescents subjected to it cannot be understated. The very individuals who were seeking help and healing found themselves in an environment that further eroded their mental and emotional well-being. The lasting scars of such experiences are immeasurable, affecting not only the clients but their families as well.
The Question of Wilderness Therapy
Wilderness therapy, when implemented responsibly, has the potential to help troubled youth reconnect with nature and themselves. It can be a transformative experience that offers therapeutic benefits. However, Trails Carolina's approach deviated significantly from the principles of ethical wilderness therapy.
The Lack of Therapeutic Emphasis
One of the main issues was the program's focus on physical conditioning and outdoor survival skills, neglecting therapeutic support. Clients faced challenging physical and emotional ordeals due to inadequate preparation.
The Need for Ethical Wilderness Therapy
The controversies surrounding Trails Carolina's death underscore the necessity for ethical and evidence-based wilderness therapy practices. Wilderness therapy programs should prioritize the well-being of their clients and ensure that they root their treatment modalities in therapeutic interventions and safety measures.
A Call for Stricter Oversight
The tragic events and controversies surrounding Trails Carolina's death are a clear indicator of the urgent need for stricter regulation and oversight of wilderness therapy programs. The safety and well-being of adolescents entrusted to these programs must be paramount.
The Role of State Regulators
State regulators must play a more active role in monitoring and regulating wilderness therapy programs. The safety of clients should never be compromised, and programs that fail to meet the necessary standards should face consequences.
The Responsibility of Parents
Parents considering wilderness therapy for their children play a pivotal role in ensuring their safety and well-being. Thorough research and a careful evaluation of a program's philosophy and practices are essential. Programs that prioritize therapeutic interventions and client safety should be the preferred choice.
Conclusion: A Legacy of Loss and a Call for Reform
The Trails Carolina death legacy highlights the risks of unregulated wilderness therapy. It calls for improved standards, safety, and a commitment to troubled youth. Scrutiny, responsible practices, and dedication are essential for positive change in the industry, preventing further tragedies.