Jewelry for Indian Bride
Here are 5 must-have jewelry for Indian brides. These pieces of jewelry are essential for every bride-to-be. The weddings of the present day have come a long way, just like the brides of today. Indian brides have become more experimental with their clothing and jewelry selections. Not only have the gathering and setups become brighter and bigger, but millennial brides have also changed the way they select their wedding jewelry.
Jewelry Every Indian bride Must Have
Last Year in 2020 December, our team plans a beautiful destination wedding in Udaipur with pieces of jewelry to create a royal look. Udaipur is one of the most chosen places for a destination wedding in India. For the royal weddings, Indian couples choose Udaipur, Jaipur, Delhi, Jodhpur, Pushkar, etc as a destination. Some couples like a modern intimate wedding so they opt for cities like Goa, Mumbai and etc. Let's come to the point, know about 5 jewelry every Indian bride must-have.
Millennial brides are modern-day brides. They are the ones who like to do things on the Internet. They are bold, outgoing, and know their choices and this is also reflected in their wedding jewelry choices.
Jewelry for Millennial Indian Brides
Here are some of the must-have jewelry for millennial brides:
Rings for Indian Brides
Jewelry is an essential part of every Indian wedding, just like rings. Rings should be stylish and can be expensive and therefore should be purchased not for looks, but also as a piece of jewelry that can be used forever.
A ring is a favorite piece of jewelry for every bride. Choose the ring that suits you best. Pick something not because it's expensive, but something that you can keep wearing later as well. If you want to make a statement with your ring, choose from the selection of vintage gemstone rings to make it stand out.
Necklace for Indian Brides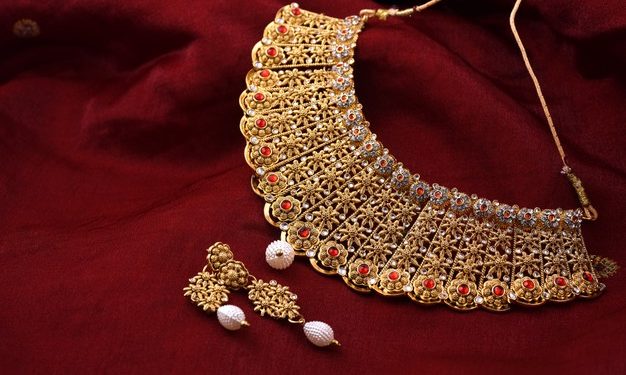 While there may be different ones that deserve attention, the choker necklace is one that would definitely be any millennial bride's first choice. The bold and elegant nature of a choker (a necklace fitted and worn around the neck) makes it a must-have piece of jewelry for today's modern brides. They are trendy, yet traditional and that makes them add sparkle to the modern-day bride of the present times.
Maangtika for Indian Brides
The Mangtika is the perfect way to complement a modern girl's wedding looks. The versatile piece of jewelry not only gives a traditional look but also presents itself as a fashion with Indo-Western wedding clothes.
Bracelets or bridal bracelet for Indian Brides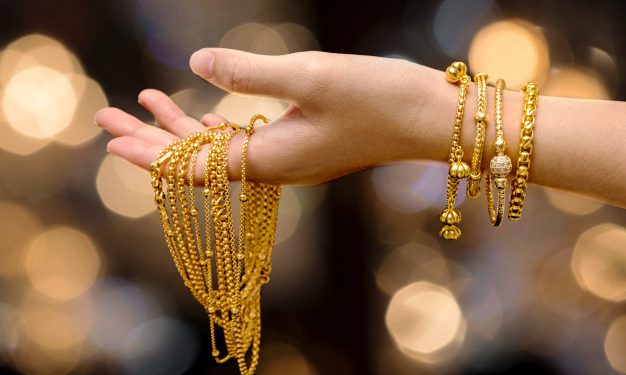 Indians, however modern they are, can never stray from their tradition. For a complete wedding look, a bracelet or several Kadas (bridal bracelets) are essential. The millennial bride might not like the idea of ​​two hands full of glass bracelets but would definitely like white, gold, or diamond bracelets. Vintage Art Deco jewelry is a good option for the millennial bride for the perfect elegant look in the most traditional way.
Nath for Indian Brides
The Nath is a type of nose ring that adds the most fashionable traditional charm. The Nath is an ethnic piece of jewelry that is beautiful in the most daring way. This may be the best option you have if your nose is not pierced.
Indian brides have come a long way, as has their choice of jewelry. Vintage jewelry has always and will continue to be one of the favorite and most favored choices of millennial brides, who in addition to being bold and outspoken, are also traditionally rooted in their culture and understand the values ​​of yesteryear. If you want to trend jewelry contact the jewelry manufacturer, Whatsapp us on +91-7976139398. Or you can contact our best destination wedding planners in Udaipur, Jaipur, Delhi, Jodhpur, Pushkar, etc.